JOHN ALFRED HARRIS
COLLARD
Private 201935
Oxford and Bucks
Light Infantry
15th (Territorial Force)
Depot.
Died 22nd December 1918
Aged 18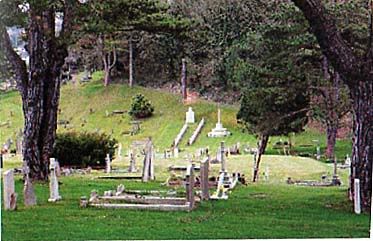 Commonwealth War Graves Commission record shows John as aged 20 when he died.
He was actually born in 1900 and therefore was only 18 years old. He had possibly given a false age when he enlisted.
Initial research by
Mr. Brian & Mrs. Maxine Crossland
JOHN ALFRED HARRIS COLLARD
William Collard of Dover, Kent, married Annie Louise Dann, also from Dover, in 1890
Their youngest child, John Alfred Harris Collard was born in Temple Ewell, Dover in 1899. In the 1901 Census he was aged one and registered in Reculver, Kent.
His older sister Margaret married in 1922 and his two older brothers, Frederick and William, married in 1926 and 1929
John joined the Oxford and Bucks Light Infantry in 1916-1917 .
John was repatriated within the 16th Division on the 16th June 1918.
He was either wounded, had been gassed or he had developed an illness from which he died on the 22nd of December of that year, aged 18
15th (Service) Battalion
Formed at Oxford in August 1914 as part of K1 and attached to 42nd Brigade in 14th (Light) Division. 21 May 1915: landed at Boulogne.
27 April 1918: reduced to cadre strength. (i.e a nucleus of military personnel capable of expansion) 16 June 1918 : transferred to 16th Division and returned to England.
20 June 1918 : absorbed by 18th Bn, the Gloucestershire Regiment
George Collard, aged 39, a Gunner in the Royal Artillery died the 29th January 1917 in Dover.
George Collard, died in Dover, May 1918 aged 25. He had joined the Australian Infantry.
His brother Edward, of the Royal Surrey Regt. died 1917, aged 37, in France.
He has no grave but is on the Arras memorial.
All were related to John Collard INFORMATION FROM THE INTERNET COMMONWEALTH WAR GRAVES COMMISION
FREE BMD
Births Jun quarter 1898
Collard John Alfred H Camberwell l d 830
FREE BMD Deaths Dec 1918
Collard John A H 20 Dover 2a 2685
1901 CENSUS
John H Collard 1 Kent Reculver Juvenile
1911 Census
COLLARD, William Head Married M 56 1855 I aunt Bailiff Alkham Kent
COLLARD, Annie Louisa Wife Married 20 years F 411 1862 River Kent
ARD, Margaret Rebecca Daughter Single F I!) 1896 Whitfield Kent
COLLARD, William Frank Son M 14 1897 I labourer Farm River Kent
COLLARD, Frederick James Son M 13 189School Temple Ewell Kent
COLLARD, John Son M 11 1900 School Temple I woII Kent
Registration District:Dover Sub District:
Hugham EnumerationDistrict:4 Parish:Temple I will
Address:Temple Ewell Farm Whitfield Near Dover County::Kent
Oxford & Bucks Light Infantry website hitp//www.1914-1918.netloxbucks.htm
11ttp://homepage.nt1world.com/gareth.moore7/ L41,1+unesA-C.html
COLLARD, JOHN HARRIS. 201935. Private,
Oxford and Bucks Light Infantry. 15th (T.F.)
Depot Died: 22/12/1918. Age 20. Cemetery: St, James, Dover Kent. Ref: C. V.
These sites cover the ox18 area of Oxfordshire England, including the following villages, OX18, Alvescot, Bampton, Black Bourton, Burford, Broadwell, Carterton, Clanfield, Kelmscott, Kencot, Langford, Lechlade, RAF Broadwell, Shilton, Parish Pump, Oxfordshire Events,