LESLIE VICTOR
NEWMAN TRINDER
Sapper Royal Engineers
572 Army Field Compan3
Died 26th October 1942
Aged 22
Commonwealth War Graves Commission
In Memory of
Sapper LESLIE VICTOR NEWMAN TRINDER
2010420, 572 Army Field Coy.
Royal Engineers
who died age 22
on 26 October 1942
husband of W. V. Trinder of Southampton
Remembered with honour
ALAMEIN MEMORIAL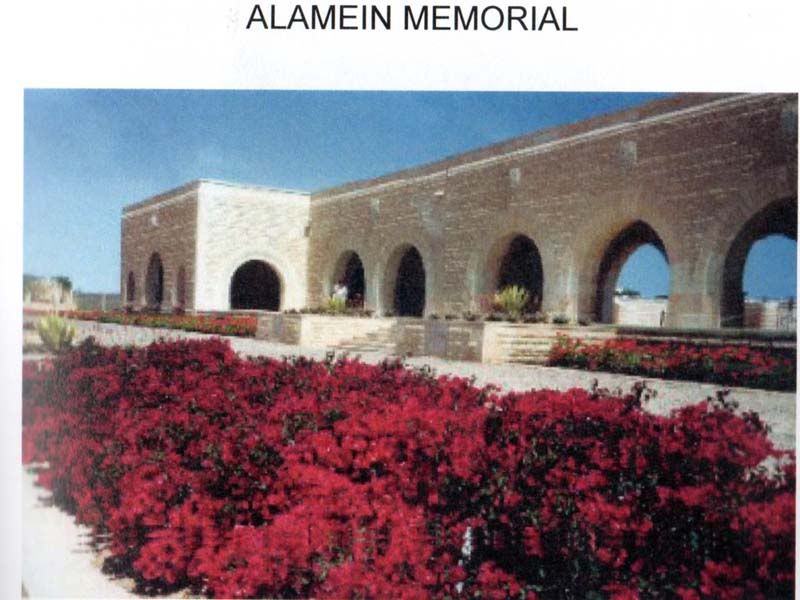 Research by Mrs Jenny McBride
LESLIE VICTOR NEWMAN TRINDER
The basic information about Leslie and a photograph was found during an internet search by Jenny McBride.
A later find, The Trinder Family website, created by George William Trinder's grandson, provided the details and photo below.
Permission was given to use these items when it was explained why they were required.
George William Trinder was born on the 8 August 1883 in Shilton.
He married Rose Newman (b 1884) at St Mathews church, Winnipeg, Canada on the 17 July 1915.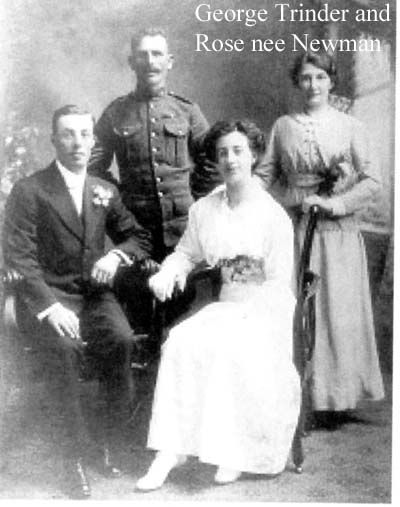 George died 23 Sep 1968 and is buried in Toddenham church, Gloucestershire along with Rose. Toddenham being Rose's place of birth.
They had four sons
Phillip David Christopher Trinder, born 26 May 1917 Reg. Shipston
Leslie Victor Newman Trinder, born 4 Apr 1920 Reg. Witney
Joseph Roy Trinder, born 28 Dec 1922 Reg. Witney
Anthony Cecil Trinder, born 21 Apr 1925 Reg. Witney
Leslie Victor Newman Trinder
El Alamein:
The Battle of El Alamein, fought in the deserts of North Africa, is seen as one of the decisive victories of World War Two.
The Battle of El Alamein was primarily fought between two of the outstanding commanders of World War Two, Montgomery, who succeeded the dismissed Auchinleck, and Rommel.
The Allied victory at El Alamein lead to the retreat of the Afrika Korps and the German surrender in North Africa in May 1943
In July 1942, General Erwin Rommel and the Italo-German Panzer Armee Afrika, (part of the Deutsches Afrika Korps) were only 113km (70 miles) from Alexandria.
The situation was so serious that Winston Churchill made the long journey to Egypt to see for himself what needed to be done.
Churchill made changes to the command structure. General Harold Alexander was placed in charge of British land forces in the Middle East and Bernard Montgomery became commander of the Eighth Army.
On 23rd October Montgomery launched Operation Lightfoot with the largest artillery bombardment since the First World War.
INFORMATION FROM THE INTERNET
Photo and information from the Trinder Family Tree on the internet at
http://www.trinder.org/Shilton.George.William. Trinder.htm.
Born 4 April 1920 (Shilton, Oxon) married 1942 WINIFRED V TANNER
FREE BMD
Births Jun quarter 1920
Trinder Leslie V N (mother – Newman) Witney 3a 2503
Births Jun quarter 1920
Tanner Winifred V (Woodley - mother) Witney 3a 2490
Marriage Dec quarter 1940 Tanner Winifred V. Trinder Trinder Leslie V.N. Tanner Witney 3a 5609
His wife remarried a year later
Marriages Dec quarter 1943
Trinder Winifred V Barfoot Winchester 2c 231
These sites cover the ox18 area of Oxfordshire England, including the following villages, OX18, Alvescot, Bampton, Black Bourton, Burford, Broadwell, Carterton, Clanfield, Kelmscott, Kencot, Langford, Lechlade, RAF Broadwell, Shilton, Parish Pump, Oxfordshire Events,